ABOUT US
Who are Anisimoff Legal?
Established by Tony Anisimoff in Sydney in 1983, Anisimoff Legal provides a unique brand of advice to the advertising, marketing and media industries.
We are committed to using our vast experience to provide industry-specific, practical advice to our clients, focusing on common sense and personalised, tailored solutions.
We pride ourselves on being part of the industry. We intrinsically understand time pressures and creative goals, so we are best placed to take a strategic and commercial approach, balanced with appropriate risk assessment, to enable our clients to balance many competing priorities.
Our specialist knowledge and industry focus have significantly impacted and moulded our unique structure, enabling flexibility and the ability to act as your competitive advantage.

A MUST READ FOR EVERY CREATIVE AGENCY
The little black book
7 secrets revealed for turning the right legal representation & frameworks into a competitive advantage.
In this guide we reveal how the traditional legal delivery model is broke and how you can:
Win more projects
Work faster
Lower your risk exposure
Improve your client relationships
Save money
Say goodbye without burning bridges
Run a better agency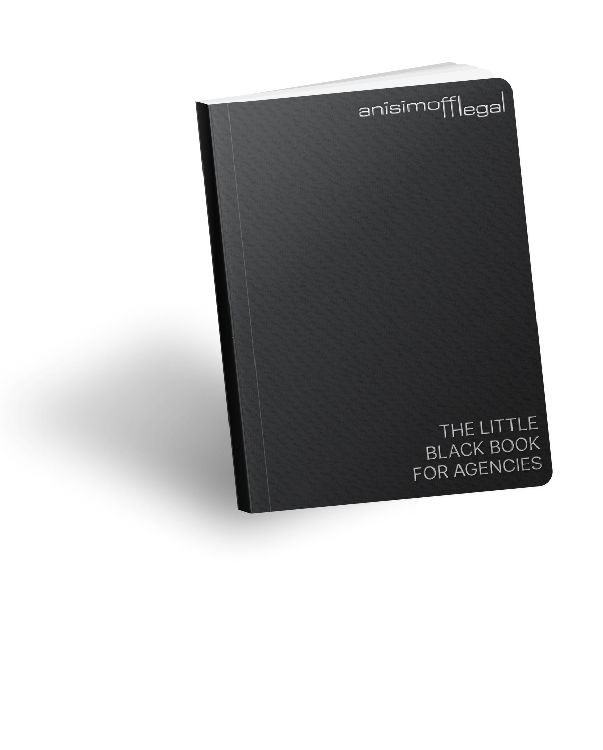 Resources for agencies and brands
We'd love to hear from you!
Please reach out to us below or call our office to speak to one of our team.
Sydney: (02) 9460 6611
Melbourne: (03) 9866 3644
Central Coast: (02) 4331 0400
FAX: (02) 9460 7200