WHAT WE DO
Legal Services for the
Advertising, Marketing
& Media Industry
As a specialist law practice focusing primarily on the advertising, marketing and media industries, we can provide commercial and strategic advice in relation to the full range of legal issues those industries encounter day to day.
In addition we have a specifically trained team of experts providing advice and services related to trade promotions, competitions and loyalty programs. Comprising solicitors and non-solicitors, our team is able to provide advice and service from a commercial and legal perspective. We are able to draft contracts and terms but also assist in developing strategy and dealing with the inevitable problems that arise in this space.
We also advise brands and businesses and help them in promoting and commercialising their products and services, contracts and all of the legal and regulatory issues they face.


A MUST READ FOR EVERY CREATIVE AGENCY
The little black book
7 secrets revealed for turning the right legal representation & frameworks into a competitive advantage.
In this guide we reveal how the traditional legal delivery model is broke and how you can:
Win more projects
Work faster
Lower your risk exposure
Improve your client relationships
Save money
Say goodbye without burning bridges
Run a better agency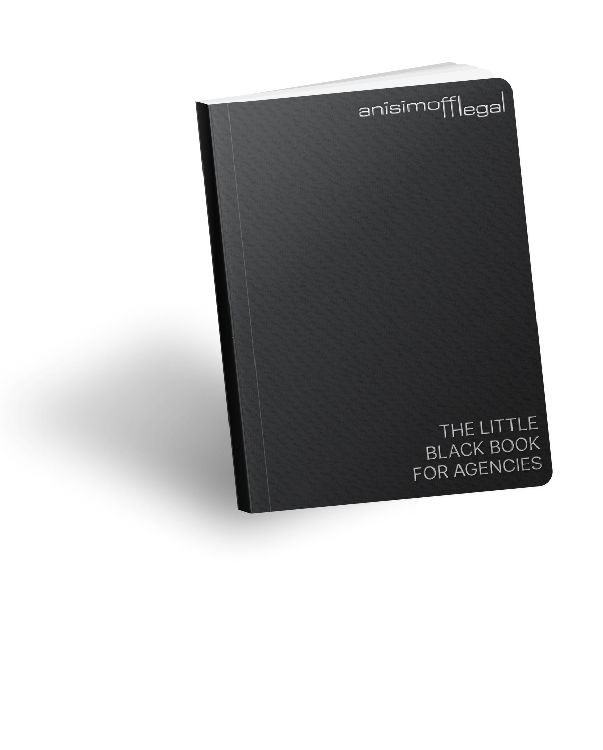 Resources for agencies and brands
We'd love to hear from you!
Please reach out to us below or call our office to speak to one of our team.
Sydney: (02) 9460 6611
Melbourne: (03) 9866 3644
Central Coast: (02) 4331 0400
FAX: (02) 9460 7200