WE'RE HERE TO HELP
Commercial Leasing
When it comes to your latest office move, extending or varying your current lease, or working out a settlement with your landlord or securing a lease for your latest event space or the like, you want the process to be seamless and your interests protected. We offer a broad range of commercial leasing services to help you with your changing space requirements.
THE OFFICE LEASE
If your business has grown and you need a bigger space, or if your workforce requirements have changed, such as with increasingly flexible working arrangements, then you may be in need of a new office lease. We have strong expertise across all aspects of commercial leasing. We can help with reviewing your lease documentation, advising on key risks and issues, negotiating changes with the landlord, and all steps needed to get you into your new space, including related requirements such as insurance and bank guarantees, stamp duty and registration.
In some situations where the premises are still being built you will have more involved agreements which cover off the development, handover, fitout, and also the terms of the final lease, and we can assist in documenting and navigating this process also.
EXTENSIONS AND VARIATIONS
We regularly advise on extensions or variations of commercial lease arrangements, which may be needed to accommodate a greater space, a longer term, early termination rights, and so on.
SUBLEASES AND ASSIGNMENTS
We can help you with entering into a sublease, or subleasing out part of your existing space, or an assignment of your lease to a third party. We can draft or review all of the documentation required for securing these arrangements. These transactions can often involve landlord consent, registration and other considerations, which we can assist with to ensure proper implementation.
SURRENDERS, TERMINATIONS AND SETTLEMENTS
Ending a commercial lease can take many forms, and each involves their own legal considerations. An early surrender may be agreed, or you may be exercising early termination rights. When it comes to termination or expiry of a lease one of the primary considerations is make good of the premises, which can be an expensive and time pressured process. We can advise on your obligations and assist with these arrangements, which can include for instance settlements involving paying an agreed amount to the landlord in lieu of completing make good.
LICENCES, FITOUT AND INCENTIVES
As part of your commercial lease transaction there may be related documentation on matters such as car park or storage licences, incentive or fitout arrangements. We can assist with these also, to ensure your commercial negotiations are implemented clearly and structured appropriately in the paperwork.


A MUST READ FOR EVERY CREATIVE AGENCY AND BRAND
The little black book
7 secrets revealed for turning the right legal representation & frameworks into a competitive advantage.
In this guide we reveal how the traditional legal delivery model is broke and how you can:
Win more projects
Work faster
Lower your risk exposure
Improve your client relationships
Save money
Say goodbye without burning bridges
Run a better agency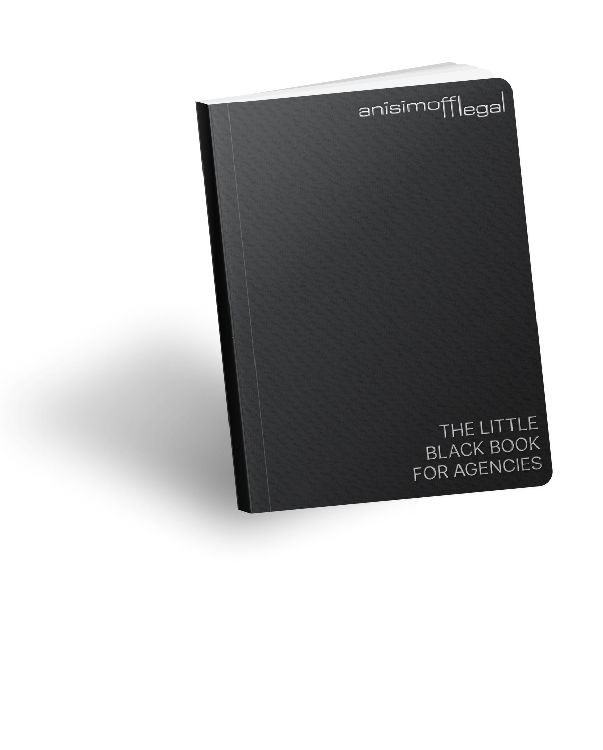 Resources for agencies and brands
We'd love to hear from you!
Please reach out to us below or call our office to speak to one of our team.
Sydney: (02) 9460 6611
Melbourne: (03) 9866 3644
Central Coast: (02) 4331 0400
FAX: (02) 9460 7200