PACKAGES
Agency Supercharger
Taking the next step with your agency can be next to impossible without evolving your legal to match your business right now and where you want it to be in the future.
In this package, we supercharge your legal kit and revisit your key contracts, to ensure your agency set is set up for growth and protected from potential risks.
We can also create a tailored package to suit the nature of your business, whatever stage of growth you are in.
INCLUSIONS
We review your client services contract, and supplier agreement, to see if they are up to date with your current requirements and industry expectations
We review your brand portfolio and advise on trade mark protection options for your key brands
We review your employment agreement to see if it needs updates in line with new laws and practices
We review your NDA and any pitch and presentation material disclaimers
We offer you and your staff guidance on key compliance areas such as copyright, IP and relevant codes.
DELIVERABLES & OUTCOMES
Up to date contract templates that fit your current business requirements.
Protection of your creative assets, concepts and key business brands
Legal guidance on areas of interest to help you run a better business
Enquire about this package


A MUST READ FOR EVERY CREATIVE AGENCY AND BRAND
The little black book
7 secrets revealed for turning the right legal representation & frameworks into a competitive advantage.
In this guide we reveal how the traditional legal delivery model is broken and how you can:
Win more projects
Work faster
Lower your risk exposure
Improve your client relationships
Save money
Say goodbye without burning bridges
Run a better agency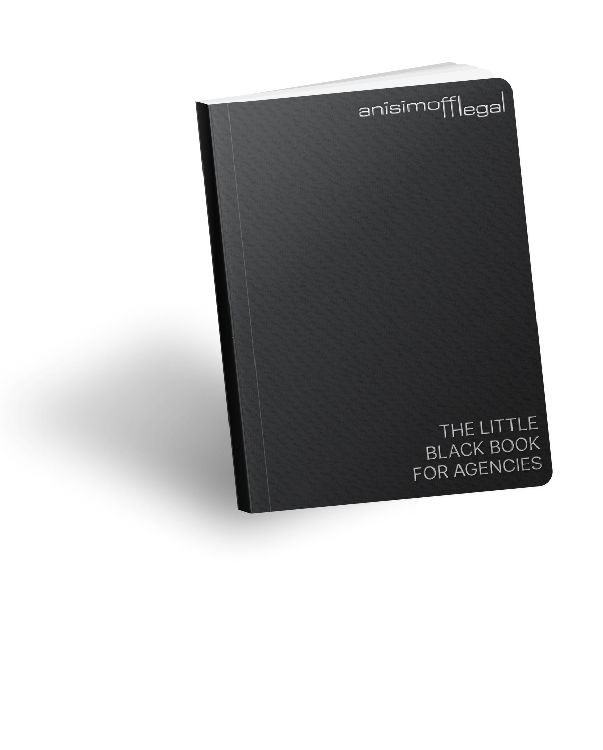 Resources for agencies and brands
We'd love to hear from you!
Please reach out to us below or call our office to speak to one of our team.
Sydney: (02) 9460 6611
Melbourne: (03) 9866 3644
Central Coast: (02) 4331 0400
FAX: (02) 9460 7200